Couples, Marriage & Family Therapy
Building Strong Relationships
Relationships are an integral part of for who we are as human beings. Whether it's friendships, intimate partners, or children, relationships can create meaning for all of us. These are the people we share laughs with, meals, and sometimes, some of the most difficult moments of our lives. These relationships are the foundation for who we are. Human beings are wired for connection. What happens when there are barriers for us to fully engage in these connections?
Just like any other part of our lives, relationships can become challenging or broken. Sometimes the barriers in these situations require healing and guidance just like anything else. Healing your relationship through therapy can assist with helping you work through challenges, understand you and your relationship better, and develop healthier ways of relating to one another. Sometimes, it may require a deeper understanding of our attachment patterns and how our past may be creeping in and hindering our ability to connect. Whatever the reason, healing is possible.
How Can Peace Of Mind Wellness Help?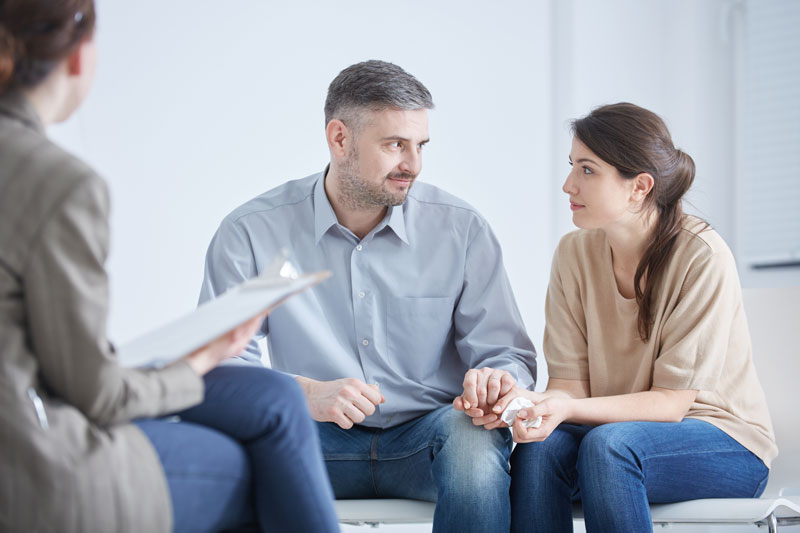 The marriage counseling and couples therapy practitioners at Peace of Mind Wellness are well versed in helping couples of all genders and how they identify in terms of sexuality from Dousman, Waukesha, Hartland, Oconomowoc, Watertown and nearby Wisconsin communities, navigate the complex world of relationships. Their open, empathetic couples counseling works to resolve conflict, improve communication, and reconnect with one another through various forms of intimacy.
So, who can benefit from couples, marriage or family therapy? The answer is truly any relationship or couple can benefit from therapy. If you find yourself getting stuck in a similar pattern with your partner, struggling to communicate, or just simply deepen your connection, we are here to assist. Wanting the best relationship you can have is reason enough to begin couples therapy. Relationships are hard because they require vulnerability, openness, and eliminating barriers to connection. Let us help build a deeper sense of safety within your connections and begin the path to healing your relationship today!